The Lagos State House of Assembly on Tuesday, called on President Muhammadu Buhari to proffer solution to the lingering fuel scarcity and its attendant hardship on citizens.
The Majority Leader of the House, Mr. Sanai Agunbiade and seconded by Mr. Segun Olulade the motion under matter of public urgent importance.
Agunbiade said a lot of workers were lamenting over gridlock caused by fuel queues.
"In Lagos, every minute counts. Many workers now get queries for coming late to work. People now store petrol at homes.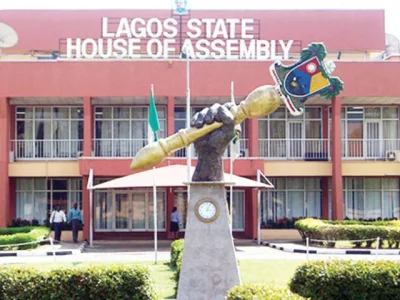 "Prices of goods and commodities are high, and fares have increased. The President should address the issue of fuel scarcity and deal with everyone involved," he said. Olulade, on his part, said: "A lot of people are facing serious hardship; we have hospitals that cannot provide electricity in case of emergency because of scarcity. The President should address the issue quickly."
Contributing, Mr Tunde Braimoh, the Chairman, House Committee on Information, Strategy and Security, described the situation as ''embarrassing'', saying that the President has all it takes to salvage the situation.