Inferno has engulfed a building where ankara cloths (traditional fabrics) are sold at the popular Balogun market in Lagos Island.
The cause of the fire is yet to be ascertained but witnesses told Premium Times that a generator explosion was heard shortly before the inferno.
No casualties have been recorded yet.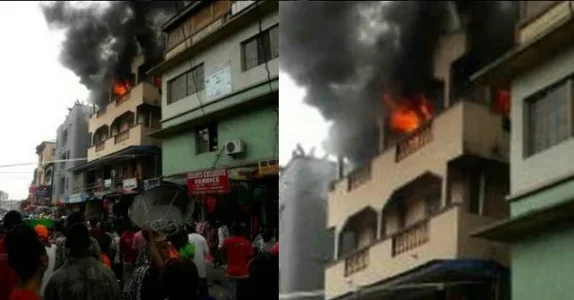 Fire fighters are currently trying to put out the fire.
Recall that in Jnuary, a seven-storey building known as Brazas Plaza, located at the Balogun market extension in Lagos Island, was gutted by fire, destroying goods, valuables and cash worth several millions of Naira.
Last edited by a moderator: