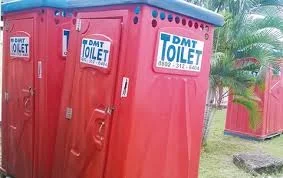 No fewer than eight mobile toilets have been brought to the Gbagada General Hospital to serve visitors to the hospital. The Management of the hospital had cleared the faeces in the facility and reopened the public toilet that had been shut for months.
Before now, patients and visitors to the hospital eased themselves in the bush on the premises of the hospital.
Two environmental officers had also been reportedly deployed in the hospital.