A pastor, who is the General Overseer of a church (name withheld) located at Oworonshoki area of Lagos State has been accused of raping an 11-year-old girl.
A witness told New Telegraph that the incident occurred January 23 at a brothel in the area. The witness said the GO lured the girl to the hotel and had carnal knowledge of her.
It was learnt that the victim's cries of pains attracted some of the prostitutes in the brothel. They rushed to the room, but it was locked. They then alerted Alonge Police Division.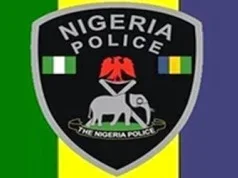 The policemen were said to have forced the door of the room opened. They found the girl in a pool of blood and arrested the General Overseer.
There was, however, outrage in the area after the police, for reasons yet unknown, released the pastor after two days in detention.
One of the residents said: "The pastor is walking freely in the community." The resident alleged that the pastor had also done similar act on three young girls in the area before he defiled the 11-year-old girl.