All is set for the 9th edition of the annual Miss Virginity Beauty Pageant billed to take place on January 14, 2017 at Surulere Local Government along Alhaji Masha Road, Onilegogoro area of Surulere in Lagos.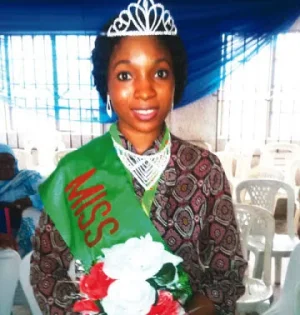 The beauty pageant is put together by the Virgins, a Non-Government Organisation (NGO) with focus on keeping and celebrating virgin girls in Nigeria.
Speaking at a media briefing in Lagos to sensitise the media on their preparedness ahead of the pageant, founder and national coordinator of The Virgins, Princess Adediran Adunni said all arrangements have been finalised to achieve a hitch free show that will produce the 2017 Virgin Queen.
Princess Adediran said that this is the ninth year of the celebration of The Virgins, explaining that it was slated to come up on December 16, 2016 but was postponed to January 14 because of financial constraints.
She said this year's participation is free and that parents and guardians are free to come with their children and wards to the venue on January 14.