There was pandemonium at the Omole bus stop in Ojodu area, yesterday, after a traffic warden, Sunday Charles, engaged in fisticuffs with a motorist, identified only as Kingsley.
According to PUNCH, Kingsley, who was stopped by a team of traffic wardens at the junction, was allegedly beaten up by Charles for refusing to part with N50.
The motorist lost three front teeth during the brawl.
It was gathered that Kingsley and some people in the bus manhandled Charles and threatened to drag him to the Ojodu Police Division for the assault on the driver, before some pedestrians advised them against reporting the incident.
PUNCH correspondent observed that at about 11.30am, Charles, who was with three female officers and four officials of the Lagos State Traffic Management Authority, had stopped Kingsley's vehicle at the junction.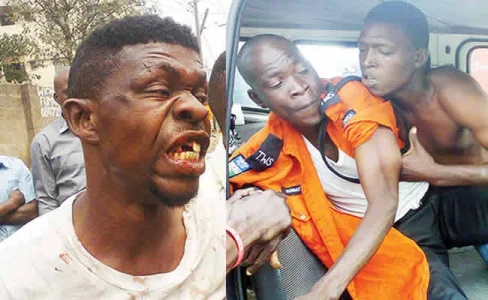 The traffic warden allegedly demanded N50 from the motorist before he could let him go.
It was learnt that trouble, however, started when Kingsley claimed that he had earlier given N50 to the warden, adding that he would not give him another until evening.
Charles, who allegedly insisted on collecting the money, was said to have dragged Kingsley down from the vehicle and punched him in the face, during which the motorist's three teeth fell off.
It was gathered that Kingsley held the warden and demanded medical treatment. A large crowd was said to have gathered at the scene and tried in vain to separate the warden and the motorist who held each other's clothes.
Read more -
PUNCH