Lagos state commissioner of Police, Fatai Owoseni is insisting that the anti-government protest slated for February 6 will not hold.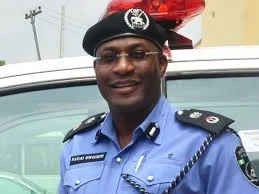 Speaking with LIB the Police boss explained why the protest must be cancelled. "What the police in the command has done is to bring attention of the organizers of the protest to the provision of the constitution. The constitution does allow right to freedom of expression and right to peaceful assembly and the same constitution in section 45 also puts what is called restriction to the fundamental rights..The implication of that is that the right to freedom of expression, the right to peaceful assembly are not absolute. The constitution has given us that authority to hack when those two rights of freedom of assembly and freedom of expression are going to affect the right and freedom of other persons and of course if they are going to affect safety, public order and security.
''We have met with the organizers of the 2face rally. The other group that also want to do pro-government rally, we have brought their attention to the provisions of the constitution and its on the bases of that that we are advising them to shelve whatever rallies as a respect to the constitution. It is not power or the take of the police commissioner to say he is banning a rally. I am not the law. Everything the police do is within the confines of the law. We only brought their attention to those provisions of the law and advised them to abide with the constitution.
''After seeing all the controversies surrounding what they want to do, we also have a duty to protect the rights and freedom of other persons. Since its going to affect public safety and order, it is a mandate that where every other persons want to go to work, so we have advised them on the basis of what the constitution says and that is our position"