An aide to the Commissioner of Police, Railway Command, Lagos State, identified as Agu, has been arrested for allegedly raping and beating a lady until she fell into a coma, last Sunday.
PUNCH Metro gathered that the incident happened inside the policeman's apartment in the Railway Police Barracks.
It was learnt that 31-year-old Agu had tricked the victim, identified as Yeni, into the barracks.
He was said to have had sex with her, which the victim submitted to.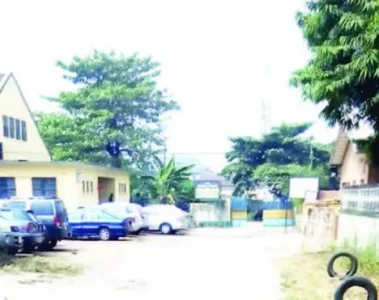 Later at night, he allegedly woke her up for another round of sex, which Yeni refused.
The duo were said to have struggled, but the suspect allegedly overpowered her where the victim reportedly passed out.
The police authorities were said to have arrested Agu, made him to face an orderly-room trial and dismissed him from the force.
It was learnt that the suspect, who was married with a kid, had separated from his wife.
The source said, "He had a habit of sleeping with all kinds of women. His wife separated from him due to his infidelity.
Source:
PUNCH Newspaper