Lagos State is on the verge of making the Guinness Book of World Records via sports having successfully hosted the biggest ever Monopoly tournament.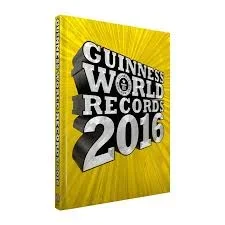 The competition, tagged "City of Lagos Monopoly'' was purposely organised by the Lagos State Sports Commission in collaboration with Lagos-based Bestman Games, a sports development outfit.
The aim, the organisers said, was to break the world record of "Most People Playing Monopoly '' under one roof in the sport, a feat that was achieved at the Teslim Balogun Stadium, Surulere.
The U-17 championships had about 1,300 students overshot the expected number of students which the organisers initially pegged at 1,000.
Thus, the former world record set at the Universal Studio in Singapore had 605 people gathered on March 19, 2016 under the same roof was smashed.
For now, the sponsors, Bestman Games, says it is awaiting the confirmation of the feat by the Guinness Book of World Records for Lagos to set another pace in excellence.
The chairman of the Lagos State Sport Commission, Deji Tinubu, said that many people knew about Monopoly as a game, but they have not really captured it the way Bestman Games had showcased it in Lagos.
"The government is encouraging sports generally with the active collaboration of the private sector for sportsmen and women to grow,'' Tinubu said.