The police in Lagos State have arrested a barber, Ibrahim Oluyinde, for allegedly stabbing his mother to death in the Abule Egba area of the state, PUNCH reports.
It was learnt that Oluyinde, who hails from Abeokuta, Ogun State, allegedly killed his mother last Friday claiming that she was responsible for his father's death which occurred sometime last year.
PUNCH learnt that at about 2pm on Friday, Oluyinde, paid a visit to his mother in her rented apartment on Bunmi Christopher Close.
The mother, whose name had yet to be ascertained, was said to have raised the alarm, and thereafter begged her son not to kill her.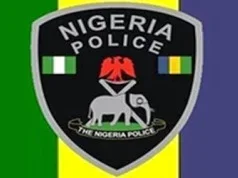 Neighbours were said to have rushed to the scene where they saw the woman in a pool of blood.
Ibrahim reportedly fled from the area, while the neighbours reported the matter at the Oko Oba Police Division.
The suspect was, however, nabbed on Saturday by the police.
The Police Public Relations Officer, SP Dolapo Badmos, confirmed the incident.
She said, "The police have arrested the suspect for allegedly killing his mother on Friday. He is to be transferred to the State Department of Criminal Investigation."
Source: PUNCH Newspaper