The spate of robbery attacks and grief that is peculiar to lurking around bridges will make one tread with caution, especially in Lagos, Nigeria's fastest growing city. Only those that have been victims can tell a better story of how they have been extorted and suffered different types of inhumane treatment from these under-bridge warlords.
The state government, though trying its best with homeland security but the battle for safety on and under Lagos bridges does not appear to be a winning one for security agencies and the state government. Raids by security agencies, particularly at midnight, have not deterred miscreants who have made bridges their operational base. The miscreants are back on and under the bridges, including the pedestrian ones
It is now a worrying situation for lots of residents as the miscreants look for every opportunity to strip hardworking individuals of their honest profit and other possessions. One of the places to find these miscreants is under-the-bridge. Here is a list of some of them.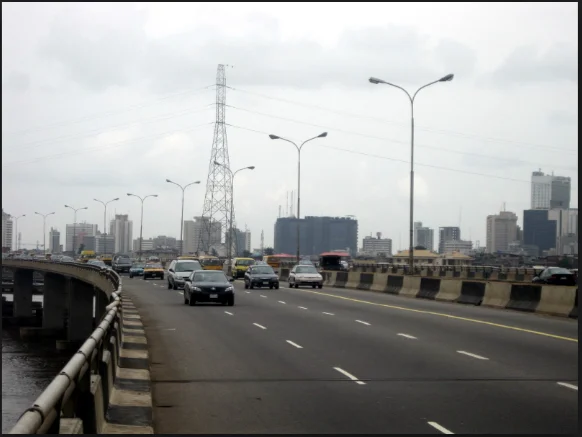 1. Third Mainland Bridge:
This bridge is, no doubt, one of the architectural wonders of not just Lagos State but the nation as a whole. Automobiles moving at breath-taking speed perhaps sums up what this bridge was made for – life on the fast lane. But there have been countless cases of people getting robbed on this architectural masterpiece over the years. Anyone unfortunate enough to have his car break down on this bridge stands the risk of attack by thugs who are usually armed with dangerous weapons. There have been cases of drivers getting robbed in this fashion.
Drivers are often advised to wind up their windows when caught in gridlocks on this bridge. There have also been instances of drivers and other occupants of vehicles being robbed simply because they failed to take this precaution. However, patrolling security personnel and illumination on the bridge have reduced this negative trend in the past few months.
2. Obalende Bridge:
Obalende may not be what it used to be – a new mega terminus having replaced a once notorious car park where anything was possible – but despite its aesthetics and improved organisation, the area is still regarded in some quarters as a red zone with a significant number of street urchins who engage in pickpocketing, gangsterism and harassment of road users, in the early morning and in the night.
3. "Long bridge":
The major areas of interest on this historic infrastructure may fall within the borders of the neighbouring Ogun State. Nevertheless, this bridge is worth considering because it leads to the popular Ojodu Berger Bus Stop in Lagos State, which also has its own share of crime.
The bridge also has in its stretch the Kara Cattle Market and settlement as well as a major depot for all mobile toilets in Lagos State.
This particular bridge is known to be fraught with criminal activities, including robbing of pedestrians around the bridge at odd periods. Motorists whose vehicles break down become easy targets for criminals hiding in various spots around the bridge at night.
4. Oshodi under-bridge:
Like Obalende, Oshodi is not what it used to be. The community was infamous for its chaotic nature a few years back. However, despite its impressive and growing aesthetics, the under-bridge of this historic community shows a semblance of what the situation used to be. Commuters are still known to be cautious when hanging around the bridge's surroundings at night. At night, a lot of people, mostly young men, could be seen gathering in groups under the bridge, especially at the railway end, smoking.
5. Cele Bridge:
The Cele flyover is one of the newest of such bridges in Lagos State. It was constructed during the tenure of the immediate past governor of the state and current Minister of Power, Works and Housing, Mr Babatunde Fashola. Its construction was greeted with applause by residents of Isolo and Okota and, indeed, users of the Apapa-Oshodi Expressway, as it was expected to go a long way in reducing gridlocks on the expressway. But a few years after, a section of the bridge has emerged as a den of Indian hemp smokers.
6. Anthony and Gbagada under-bridge:
The axis may be one of the most beautiful places on the mainland but it has been discovered to be one of the most dangerous at night. There have been cases of residents getting mugged at night at various spots close to the two bridges in these two places, which are just a few meters apart.
7. Ojodu Berger Bridge:
The pedestrian bridge in Ojodu-Berger, along Lagos-Ibadan Expressway, is one of the additional bridges in the state being put in place by Governor Akinwunmi Ambode's administration. But as new as the bridge is, it seems to be breeding trouble already.
----
Credits:
Nigerian Bulletin
, Nigerian Tribune