There is the fear of an outbreak of Lassa fever in the country as the Lagos University Teaching Hospital (LUTH) yesterday confirmed that two patients treated have died within a few days of admission in the past one week.
The Chief Medical Director (CMD) of LUTH, Prof. Chris Bode, told journalists that the two patients who were at the advanced stage of the infection died despite efforts to save their lives.
"The first was a 32-year-old pregnant lady with bleeding disorder who died after a stillbirth. Post-mortem examination had been conducted before her Lassa fever status was eventually suspected and confirmed. No less than 100 different hospital workers exposed to this index case are currently being monitored," he said.
Bode, who is also a professor of paediatrics, said a resident doctor from the Department of Anatomic and Molecular Pathology who took part in the autopsy was later confirmed with the disease and is currently on admission and responding well to treatment at the Isolation Ward of LUTH.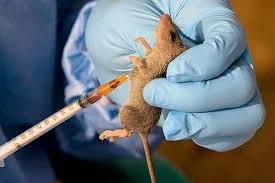 The CMD who visited the Isolation Centre yesterday in the company of his top management staff assured doctors of the hospital's full support.
The paediatric surgeon enjoined all LUTH workers to maintain a heightened level of alert in the wake of this new outbreak and observe universal precautions in handling all suspected cases of this viral hemorrhagic fever.
He urged Nigerians to notify the response team in LUTH in case of any suspected case of Lassa fever through the following phone numbers : 08058019466, 08058744780, 07035521015 and 08023299445.
The medical expert noted that LUTH has always worked closely with officials of the Lagos State Ministry of Health in handling a number of diseases of public importance such as rabies, cholera, Lassa fever and the recent diarrhoea disease at the Queen's College.
He said both the Lagos State Ministry of Health and the Federal Ministry of Health have responded swiftly to contain the current Lassa fever outbreak by mobilising human and material resources to trace the sources and extent of the disease, follow up on potential contacts, identify early and test suspected cases.