Zlatan Ibrahimovic scored a dramatic equaliser with six minutes remaining as Manchester United grabbed a 1-1 Premier League draw at home to Liverpool.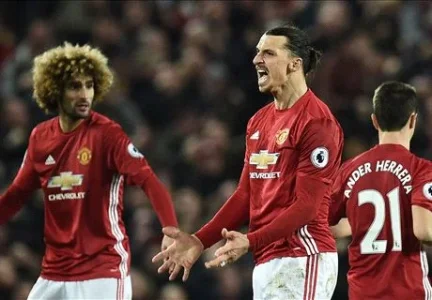 Paul Pogba had looked like being the villain of the piece for United, but Ibrahimovic's header – his 10th goal in 10 top-flight games – prevented a damaging defeat.
James Milner's 27th-minute penalty and sixth league goal of the season – awarded after a handball from Pogba – had looked like it would prove to be the winner at Old Trafford but Zlatan's header 6 minutes to time cancels it all.