A team of lawyers are ready to file a complaint before the International Criminal Court (ICC) against Nigerian President, Muhammadu Buhari, on alleged human rights abuses against members of the pro-Biafran separatist movement, Tribune reports.
Dutch lawyer and professor, Göran Sluiter, who specialises in international criminal law, is leading the team that will file the complaint at the Hague in the Netherlands in February.
Sluiter and his colleague, Andrew Ianuzzi, are working full time on the case and are occasionally assisted by a team of 20 other lawyers.
Sluiter told IBTimes UK they had been representing the 'Biafran minority' since the arrest of pro-Biafran leader, Nnamdi Kanu, in October 2015.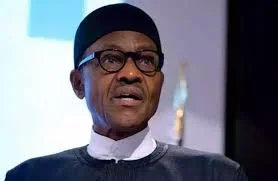 "We have found evidence of some crimes directed against the Biafran minority in Nigeria," he said.
"Violations include violence against demonstrators, torture, murder, enforced disappearances and incarcerations.
"There is a whole list of incidents and with Buhari coming into power, this is becoming more of a structured nature, exemplified by Kanu's arrest and how the government is dealing with demonstrations calling for Kanu's release."
Sluiter also made reference to the use of Skype in sourcing evidence and the issue of human rights. He said: "In addition to information on public sources, I have conducted phone and Skype interviews with individual victims as we wanted to hear the first-hand evidence.
- Tribune