A Libyan plane carrying 118 passengers has been hijacked.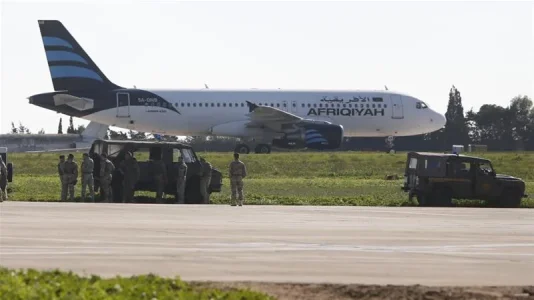 Aljazeera reports that the plane was hijacked and diverted to Malta. One of the hijackers told the crew he was "pro-Gaddafi" and he was willing to let all 111 passengers leave the Airbus A320, but not its seven crew, if his demands were met, the Times of Malta reported.
After the hijacked plane landed at the Malta International Airport, the hijackers let women and children disembark.