Detectives of the Economic and Financial Crimes Commission on Wednesday interrogated Kabir Tafida, the Sarkin Fada of Sokoto, who also acts as the chief of staff to Sultan Abubakar Sa'ad.
Mr. Tafida was questioned over a suspicious transfer of N700 million into his account from the Sokoto State government account, people familiar with the matter told Premium Times.
He was released on administrative bail Wednesday evening following what a source described as "unceasing pressure on the EFCC by the Sultan and the Sokoto State government".
Mr. Tafida was first invited to the EFCC office in Abuja on Tuesday where he was interrogated by a team of investigators.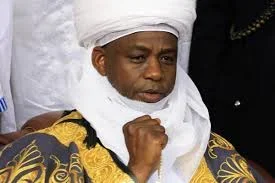 One source said the money in question was taken from the Sokoto State's share of the Paris club refund recently made to Nigeria's 36 states and the Federal Capital Territory, but PREMIUM TIMES is unable to independently verify that claim.
The kingmaker is not known to have offered any service to the goverment, investigators said, adding, "the suspect has also been receiving huge funds from the government of Sokoto on behalf of the Sultan."
The Sokoto State government has denied wrongdoing after federal anti-graft agents questioned a member of the Sokoto traditional council, the Sultanate, over a suspicious N700 million transferred to his account by the state government.