TheTrent online shared five good analysis of President Mohammadu Buhari's shortcomings since inception of this administration.
Emeka Ugwuonye puts these 5 mis-steps forward
READ:
1. Buhari showed an astonishing form of dishonesty when he said he delayed appointing his Ministers because he was looking for honest and honorable men of high integrity. But after five months of such delay, the same President Buhari gave the country a list of Ministers that was exactly what everybody knew even before the election.
2. The second shocker was that Buhari, whom we expected to be fearless, independent and bold, turned out to be too weak to deal with his sponsors even after he had won the election. Yes, his best judgment told him to look for men of integrity, a different brand of new players who could help him steer the nation forward. But to do so meant he would have to turn his back to his sponsors and some people in his party that have questionable background. But what did he do? He did not have the balls to pursue what he believed in. So, he was forced to turn back and appease his sponsors by appointing them as Ministers.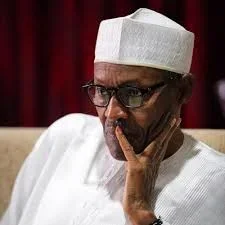 3 We expected President Buhari to have a clear idea what he needed to do to make a clear progress in the war against corruption, which was the area where everybody felt he was the champion. But again, as he failed to overhaul any of the failed anti-corruption agencies
You can read full
OPINION
4. President Buhari, rather than serious police changes on the the war against corruption, ended up playing to the gallery with penchant for tokenism and symbolic gestures. The fixation of Dasuki and Kanu cases is purely a gesture.
5. To crown this string of blunders, Buhari goes to the national television and refuses to obey the order of the Nigerian courts, Indeed, he arrogantly and imprudently asserted that he would not obey the courts, and that he would be deciding the cases himself, instead of the courts.