Nigeria had to deal with so many scandals in 2015, President Muhammadu Buhari's anti graft war opened numerous cans of worms.
President Muhammadu Buhari swore that as commander-in-chief, he will see to the end of corruption. Within the course of the year, a couple of prominent Nigerians were found to be part of some very hideous crimes (mostly financial).
These top-shots in the society have been charged on various counts, their cases are still pending in the various courts and one can only but fear that if their defence does not hold water, then they might be headed to jail in 2016.
Here are five prominent Nigerians who need to have very strong advocates as to ensure that they do not end up in jail this year.
1.
Lamido and Sons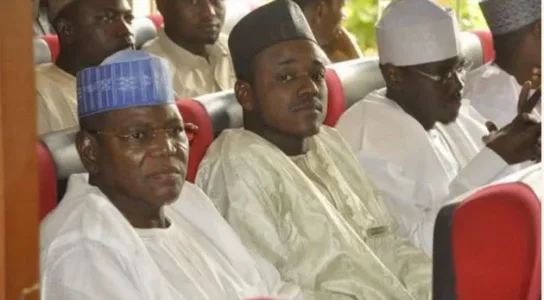 The coinage "Lamido and sons" sounds like the name of an enterprise, however, it refers to the former Jigawa state governor and his sons (Aminu and Mustapha) who are accused of fraud and were remanded in prison custody in Kano till September 28, 2015. Aminu Sule Lamido had earlier been arrested on his way to Cairo, for failing to declare $50000 which he had on him. Further investigations went on to show that the former governor and his sons had funneled into the accounts of companies owned by the family, billions of naira from the Jigawa state treasury.
2 .
Gabriel Suswam Former governor of Benue State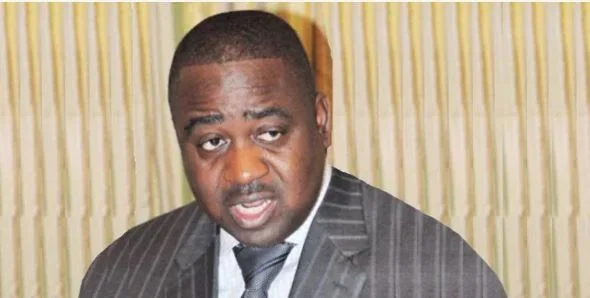 Gabriel Suswam The immediate ex-governor of Benue state was arraigned by the EFCC, before a court in Abuja on Wednesday, November 4. He was charged with with fraud totaling over N3billion. What seemed a mere baseless accusation tends to have gathered momentum, as Janet Aluga, the Benue government house accountant has disclosed that she took millions of naira to the ex governor's lodge in Makurdi. Aluga noted that she took the sums to him from the ministry of finance, without following due process.
3.
Colonel Sambo Dasuki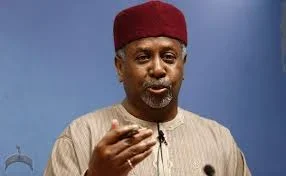 He is the embattled former National Security Adviser to the immediate past president, Goodluck Jonathan. A committee set-up by President Muhammadu Buhari to probe into an alleged embezzlement of $2billion supposedly meant for the procurement of military wares; found Dasuki liable to answer for certain misappropriations.
4.
Attahiru Bafarawa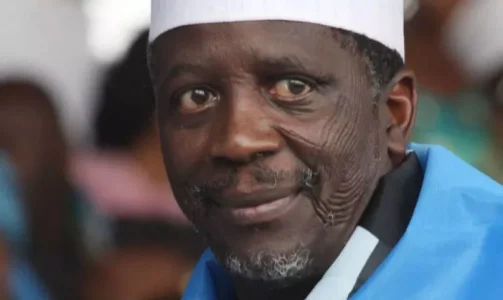 Attahiru Bafarawa, a former governor of Sokoto state, is also one of the accomplice reportedly mentioned by the former NSA. This former Sokoto state governor's case is linked to the Dasukigate.
Though he has maintained that he did receive any piece of the "national cake" that was shared, still, Bafarawa has a case to answer for. It would be recalled that the ex- governor was named as one of the beneficiaries of N100 million shared by Sambo Dasuki. Bafarawa is one of the four people which the EFCC has been probing.
5.
Dr Haliru Bello Mohammed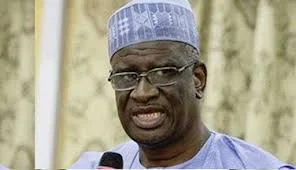 Bello Haliru Mohammed is also named as an accomplice to the alleged theft by Sambo Dasuki. The Dasukigate arms deal has this former PDP chairman and ex defence minister in its web. Haliru Mohammed and his son- Abbah, are to be prosecuted for their alleged participation in diverting funds meant for procuring arms. According to Premium Times, Abbah Mohammed reportedly received N600 for the ex-NSA in the name of Bam properties. It would be recalled that Bello was former campaign director to Goodluck Jonathan. He is said to be a man who loves bribes. Premium Times reports that the former minister was once indicted by a German court. Bello was due in court on Wednesday, December 30, however, the hearing was stalled due to ill-health.
Source:
publisher-news.com