In Nigeria, there are many millionaires who stay on low-key to enjoy their wealth. Some are known and very outspoken while others are very cool calm and enjoy their wealth without public knowledge.
See the list below of some silent Nigerians you just might not have heard or know about their brands and companies.
1.
Jimoh Ibrahim
– Nicon Insurance, Global Fleet, National Mirror:
Jimoh Ibrahim is a lawyer, politician, businessman, and philanthropist in Nigeria. He is the chairman and chief executive officer of Global Fleet Group, a diversified conglomerate based in Nigeria
The story of Jimoh Ibrahim cannot fail to inspire anyone treading the path to become successful in life. Born to poor parents with about 17 siblings on 24 February 1967, he became a millionaire when he was still studying law at the prestigious Obafemi Awolowo University (OAU) running seminars for local governments on Taxation. In 2002/2003 he contested for the governorship position of Ondo State but lost and he went on to start Global Fleet – a petroleum marketing company. Today he has grown to become one of Nigeria's billionaires and his investments include the following sectors, among others: oil and gas distribution, hotels, resorts, airlines, banking, real estate, insurance, publishing and investments. He delivers free lectures once a month at Excellence Hotel in Ogba, Lagos through City People on how Nigerians can make millions from any business they venture into.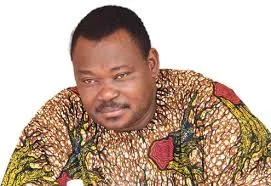 2.
Chief Michael Ade Ojo
– Elizade Motors Nig LTD, Elizade University, Distributor of Toyota cars:
Chief Ade-Ojo, a westerner from Ondo state southwestern, Nigeria was born on June 14, 1938 at Ilara-mokin, a town in Ondo state into the family of the late chief Solomon Ojo and Mrs. Beatrice Ademolawe Ojo and one of the pioneer students of the University of Nigeria, Nsukka where he graduated from with a degree in Business Administration in 1965. In 1975, he co-founded Elizade Independent Agencies, with his late wife, Chief (Mrs.) Elizabeth Wuraola Ojo. The name originated from the first four letters of his wife's name "Eliz" as well as the first three letters of his own name "Ade." Today, the company has grown into ELIZADE Group of Company with as much as seven subsidiaries. He is also solely involved in the construction of a polytechnic; Elizade Polytechnic, Ilara Mokin which is aimed at giving the average Nigerian child quality education.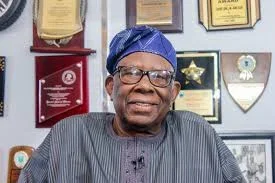 3.
Jim Ovia
– Banking and Communications:
Jim Ovia is a Nigerian businessman who founded Zenith Bank in 1990. After gaining degrees at both Southern University and University of Louisiana at Monroe, he attended Harvard Business School.
He served as Zenith Bank PLC Group Managing Director and Chief Executive Officer for 10 years. In July this year he returned as chairman of Zenith Bank Group and he remains the bank's largest individual shareholder with a 9.3% stake. He is also the founder of Visafone Communications Limited and in August 2014, he started construction on a $1.5 billion petrochemical complex in Akwa-Ibom in Nigeria. He is a holder the Member of the Order of Federal Republic (MFR).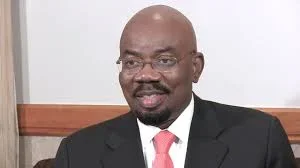 4.
Chief Raymond Dokpesi
– Daar Communication, AIT, Raypower FM, Faaji FM:
Born in Ibadan, Oyo state on the 25th of October 1951, Chief Raymond Dokpesi is the founder and chairman of DAAR Communications Limited. He launched Nigeria's first independent radio station, Raypower, in 1994 and two years later he also launched the first Afrocentric Global Television Station, Africa Independent Television (AIT). AIT is Africa's first broadcast station to transmit from and into the United States of America.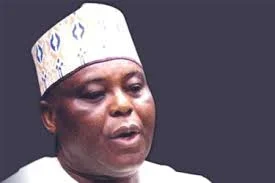 5.
Pascal Dozie
– MTN Nigeria, Diamond Bank:
Pascal Dozie was born to a country court interpreter in Owerri Imo state on April 9, 1939. He established Diamond Bank which commenced operations in 1991 and the multi-billionaire has once revealed in an interview that the first customer was his wife. He pioneered electronic transfers in Nigeria to enable traders transfer their cash easily without having to carry it around. The real source of his wealth came when a South African cellphone company, MTN partnered with him to setup a cellphone network in the Nigerian market. Taking the huge risk at the time, he raised the necessary funds with MTN completing the rest and today Nigerians can attest to the success of MTN Nigeria. He is currently Chairman of MTN Nigeria and is a founding partner of Africa Capital Alliance, the first Nigerian private equity fund manager.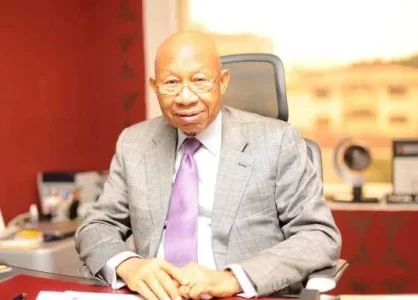 6.
Leonard Stanley Nnamdi Ekeh
– Zinox Computer:
Leonard Ekeh is a Nigerian businessman and chairperson of Zinox Technologies Limited.
Leonard Stanley Nnamdi Ekeh was born on February 22, 1956 in Ubomiri Mbaitoli of Imo State. He is fondly referred to as Bill Gates of Nigeria because of his exploits in the field of information technology. The astute business man used his school fees to start his business several years ago, a decision which made him miss sitting for his LLM in Business Law which he spent more than a year to prepare for. He started Task Systems Ltd, which is now one of the companies under the Zinox Group. In addition to Zinox, he has been involved with companies like ICT Brokers, TD Plus, ICT Connect and Buyright AFRICA Dotcom.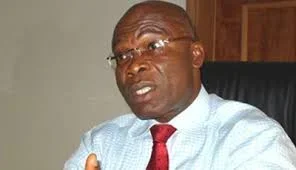 7.
Prince Samuel Adedoyin
– Doyin Group:
Samuel Adedoyin is the Founder of Doyin Group of Companies Ltd and serves as its Executive Chairman and Chief Executive Officer.
Samuel Adedoyin is a Kwara born businessman and the founder of Doyin Group of Companies. The Doyin Group of companies is a conglomerate that is wholly indigenous comprising of 15 subsidiaries. He started out as a small trading business before growing into a conglomerate. The group's business interests spans manufacturing, real estate, banking, hospitality and energy.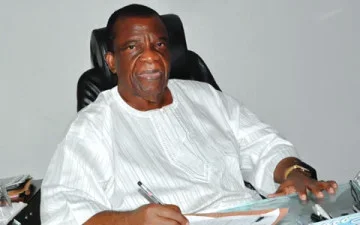 8.
Oba Otudeko
– Honeywell Group Nigeria:
Dr. Oba Otudeko, CFR is an astute and highly successful Nigerian investor and entrepreneur whose domestic and foreign interests cut across diverse sectors of the economy.
Oba Otudeko is the founder and chairman of Honeywell Group as well as the chairman of Airtel Nigeria, and Fan Milk of Nigeria. He was born on the 18th of August, 1943 and he is one of Nigeria's most successful investor and entrepreneur. He retired as the Chairman of First Bank of Nigeria Plc after 12 years on the Board of the Bank. Between September 2006 and August 2009, he was the 16th President and Chairman of Council of the Nigerian Stock Exchange. His conglomerate's operations stretch across oil and gas, flour milling, real estate and marine transportation.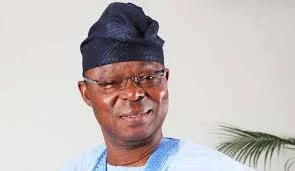 9.
Tajudeen Fola Adeola
– GTBank:
Tajudeen Afolabi Adeola is a Nigerian businessman and politician. He is a member of the Commission for Africa, and is the founder and chairman of the FATE Foundation.
Tajudeen Afolabi Adeola is a businessman and politician and he alongside Tayo Aderinokun established Guaranty Trust Bank in 1990 which he managed as director/CEO up till July 2002. The bank became listed on the Nigerian Stock Exchange in 1996. He retired from the bank in 2002 after twelve years.
10.
Alhaji Sayyu Idris Dantata
- MRS Holdings LTD:
Mr. Alhaji Sayyu Idris Dantata is the Founder and Chief Executive Officer of MRS Holdings Ltd (Formerly, MRS Group). Mr. Dantata started his career as Director of the Engineering and Transport Division of Dangote Group - considered the Largest Nigerian conglomerate.
Mr. Dantata serves as the Chairman of MRS Oil Nigeria Plc and has been its Director since March 20, 2009. He serves as a Director of Hydro Alternative Energy, Inc. Mr. Dantata has been a Non-Executive Director