The civil forfeiture notice filed by the US department of justice (DOJ) to recover $144 million assets from Diezani Alison-Madueke, a former minister of petroleum resources, has given an insight into her lavish lifestyle allegedly funded by proceeds of shady oil deals.
In the notice filed on Friday, prosecutors said Jide Omokore and Kola Aluko, both associates of Diezani, spent money on luxury items in the UK and US for her in a bid to curry favour and secure contracts.
In the notice, they items spent include:
1. Between August 2011 and January 2014, Aluko and his company Tracon investments Ltd made £537,922 in rental payments for two central London residences both located at 22 St. Edmunds.
2. Between December 2012 and July 2014, Aluko and Tekna, another company owned by him, paid £393,274 for car hire.
3. Omokore and Energy Property Development Ltd paid at least £4,424 to the chauffeur company.
4. Diezani in her visit to Texas, US, would "spend many hours" reviewing furniture which "were always paid for by someone else".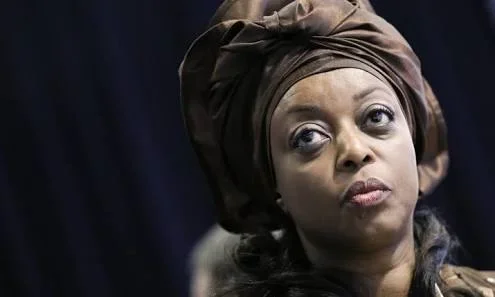 5. May 2011, an unknown person purchased a total of $53,636 furniture for the former minister.
6. Aluko was said to have wired $262,091 and $280,595 to two furniture stores in Texas for Diezani on May 4, 2012, and June 1, 2012, respectively.
The former minister in a recorded telephone conversation obtained by Prosecutors, was quoted as warning that the indiscriminate acquisition of assets was bound to draw attention to their dealings.