Nigeria's 4th Republic President, Mohammadu Buhari, was yesterday, one year old as the Nation's civilian president. Ever since Buhari took over from former President Goodluck Jonathan, he has embarked on over 30 trips, away from his home-country – which has sparked angry reactions from citizens considering the current economic situation in the country.
Has he visited some Nigerian states at all? Below are the list of states the ex-general has visited since he assumed office.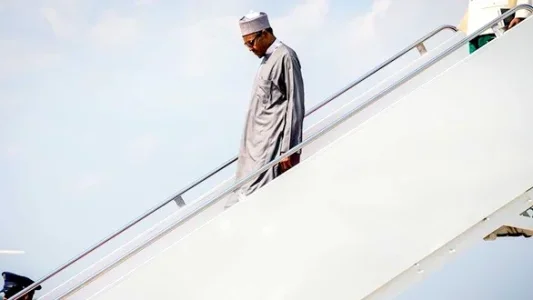 Cross River (October 2015)
- President Muhammadu Buhari performed the ground breaking ceremony for the construction of the 260km dual carriage road to link Calabar to Northern Nigeria.
Katsina State (May 2016)
– Daura in Katsina is President Buhari's home. President Muhammadu was in Katsina State for a four-day visit, and especially to declare open and participate in the Katsina State Economic and Investment Summit, aimed at diversifying the state's ailing economy.
Lagos State: (May 2016):
President Buhari was to visit to Lagos state for a two-day working visit to the state. He was represented by Vice President Yemi Osibanjo, which according to reports, was due to health problems.
Adamawa State (November 2015):
President Buhari in November 2015 visited Makhio IDP camp in Yola, Adamawa State.
Last edited by a moderator: