The beauty of having a paid employment is the certainty of financial remuneration at a given period. However, this is not the ultimate because people in the workforce everywhere around world are stuck in the bubble of constantly evaluating their earnings and seeking better pay for what they believe they are worth.
In 2015, Organisation for Economic Co-operation and Development (OECD) conducted a survey to determine countries with the highest disposable income paid to workers yearly after tax deductions. The countries' average earnings derived are based on calculations for single workers without dependent families.
Here are the top 10 countries with the highest salaries for 2015:
United States of America
The world super power has emerged number one on the list of countries that pay the highest wages to workers. According to the survey, Americans take home a whooping $41,355 annually after the average 31.6% tax is deducted. This is certainly good news for the country's workforce and also for intending business migrants who are looking to starting a career in the country.
Luxembourg
As one of the largest financial seats in Europe, Luxembourg has been ranked second on the list of countries with the best remuneration packages for workers. The OECD research revealed that average annual income of workers after a 37.7% tax deduction is $38,951.
Norway
Thanks to its robust haven overflowing with natural resources like oil, hydropower, fishing, and minerals, the European country takes only 37% off workers salary, leaving Norwegians to end with an estimated $33,492 as annual take home pay. Also according to the research, many paid jobs don't come with strict long working hours, giving room for personal businesses.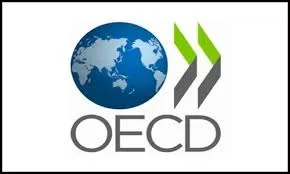 Switzerland
With an impressive standard of living enjoyed by its citizenry, Switzerland ranks fourth on the list of countries with the highest salaries for 2015. The small European country which boasts of the most vibrant manufacturing sector in the continent, has most of it workers in paid employment earning up to $33,491 per annum, working 35 hours weekly.
Australia
Having one of the most flourishing economies in the world, Australia provides an enabling environment for its citizenry to thrive through the cheap 27,7% tax rate deduction from their estimated annual earning of is $31,588. Findings have also shown that Australians enjoy one of the best healthcare and educational systems in the world as provided by the government.
Germany
Although Germany has a very high tax rate deducted from the earning's of workers in the country, the citizenry s well compensated with free health care and education on all levels. The European super power deducts a whooping 49.8% from earnings leaving workers with annual disposable income is $31,252, which is actually an impressive bargain when compared with that of many countries around the world.

Austria
Located in Central Europe, the country, which enjoys a high influx of tourists owing to its beautiful landscapes and historic tales, boasts of the 12th highest Gross Domestic Product per capita in the world. According to the recent OECD study, Austrians receive an average annual income of $31,173 after a 49.4% income tax is deducted.
Canada
This wealthy nation located in North America houses the world's third largest oil reserve trailing Venezuela and Saudi Arabia. The country also boasts of a massive reserve of other mineral resources like gold, aluminum, zinc, uranium and nickel. With 36 hours of work weekly, Canadians receive an average annual disposable income of $29,365 after a 31% income tax is deducted.
Sweden
Basking in the comfort of its position as the sixth richest country in the world in terms of GDP per capita, the Swedish government provides great social welfare system that comprise universal health care and tertiary education for its citizens. Although people in paid employment have to let go of a massive 42.4% income tax, they get to go home with a reasonable average annual income of $29,185.
France
Coming in 10th on the list of countries with the highest pay for 2015, France enjoys a robust economy, which is currently the seventh largest in the world. With a 35 hour weekly job, the French receive a disposable annual income of receive $28,799 after a 49.4% tax levy has been deducted.