Health: Listen Nigeria, Rape Is No Joke!
Recently, Nigerian female comedian, Etinosa made comments about rape that shocked and appalled many people. The comedian indicated that women who are experiencing rape should accept the event and pretend they are having consensual intimate relations. The only thing that is more disgusting than Etinosa's original comments are the comments on social media supporting her view.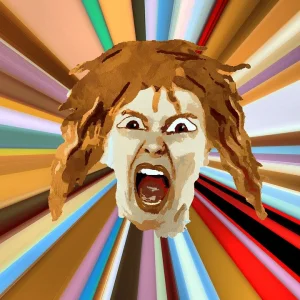 A Blatant Lack of Understanding
Etinosa's statement uncovered a blatant lack of understanding of rape among many people in the Nigerian community. Her statement insists that rape is a one-way act of love or passion that could be enjoyable for the victim if they returned the emotions. The core problem with this idea is that rape is not about affection at all. It is a disgusting crime that not only strips the victim of their dignity, but has long-term effects that can scar the victim for life.
The Real Purpose of Rape
While sexual assault can certainly involve a female aggressor and a male victim, the real world situation is overwhelmingly the opposite. In most instances, men rape women because they can, not because they are looking for love. Men who rape are looking for power over another human being, and the opportunity to make themselves feel better by controlling another person's ability to respond to an action.
It is that desire for power and control without fear of consequences that inspires sexual assault. Of course, there is a certain level of physical pleasure that the attacker gains during the act itself, but that is not the overall driving force. If pleasure was the purpose, then there are other ways of getting that. However, when someone wants to feel as though they are dominating another human being to the fullest extent, then that is when a rape occurs.
Reality for the Victim
One of the most irresponsible parts of Etinosa's statement is the inference that victims can, in any way, find pleasure in being raped. It is impossible for the victim to pretend they are involved in consensual sex because the act itself does not gain the victim's consent. Sexual assault is a shock to a victim's system, and the only reaction to that kind of shock is fear.
A sexual assault almost always involves unprotected sex with an attacker who has no regard for the victim's well-being. For the victim, the long term effects can be:
• A lifelong disease such as HIV or even full AIDS
• Physical damage that could prevent the ability to have children in the future
• Psychological trauma that can affect the ability to have healthy relationships with real loved ones in the future
Etinosa's statements were callous and thoughtless, based solely on the potential long-term effects of a sexual attack. The victim may never be able to have an intimate relationship again, and that is all due to the inability of another human being to respect the victim's humanity.
Real Dialogue is Required
It is interesting to wonder how Etinosa would respond if she were ever put in the position of being a sexual assault victim. Instead of making crude jokes about rape, perhaps she should turn this temporary spotlight in a positive direction and initiate a constructive conversation about rape.
Women need to be taught what to do if they are attacked, how they may be able to repel their attacker and what they need to do the moment the attack has ended. In some way, compliance may be the only way to survive these kinds of attacks, but asking victims to pretend they are having consensual sex is ludicrous and extremely counterproductive.
Celebrities that have the public's attention could do so much good for victim's rights and for helping women to understand sexual assault better if they were saying the right things. Etinosa has said the wrong thing, and the backlash she is receiving is not nearly stern enough for the damage she has done. Nonetheless, maybe now that the subject is out in the open, Nigerians can use this opportunity to talk about sexual assault and help the people who have been affected by it and those who could fall victim to it at some point in their lives.
Last edited by a moderator: