Sadiq Khan has been sworn in as London mayor - telling supporters at Southwark Cathedral: "I can't believe it."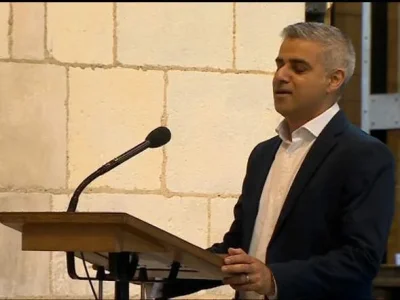 Mr Khan addressed supporters on Saturday after beating Tory Zac Goldsmith, and 10 others, to City Hall yesterday.
To loud applause, he told them: "My name is Sadiq Khan, I am the Mayor of London."
Labour candidate Mr Khan had to wait six hours for the result to be confirmed because of what were described as "discrepancies".
But shortly after midnight the returning officer announced the former Labour frontbencher as the winner on the second round of voting.
He received a total of 1,310,143 votes - 57% of the total - compared to Zac Goldsmith's 994,614, after the capital had its largest ever turnout at 45.6%.
At his acceptance speech on Friday, Mr Khan said: "Thank you London. London is the greatest city in the world. I am so proud of our city. I am deeply humbled by the hope and trust you have placed in me today."