GOP Presidential nominee Donald Trump says the newly elected London Mayor Sadiq Khan will be exempted from the US Muslim ban if he becomes president.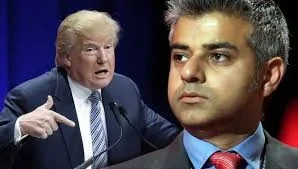 New York Times reports that Mayor Khan had earlier said that he had to go to America before November 2016 so he won't be banned in case Trump becomes President. But the Billionaire business man says that the new Mayor is an exemption from his previous comments on banning Muslims entering into the US if he becomes president.
''There will always be exceptions," Mr. Trump said when asked in an interview with New York Times on Monday how his proposed ban would affect London's new mayor, Sadiq Khan.