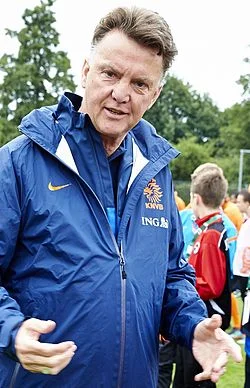 Manchester United manager Louis Van Gaal believes that he is on the right path in putting the club where they belong.
Van Gaal refuted claims that he could be under pressure to deliver at United or face the exit.
United last week lost its first game of the season at home to visiting Swansea City,who went away 2-1 victors.
"The club have hired me because of my philosophy, not because I am nice. Although I am. They have not hired me to fire me," Van Gaal said.
"Two weeks ago I was the king of Manchester. Now I am the devil. It is the football world."
With speculation mounting over the future of young English striker,Van Gaal said the media was only guessing.
"I know what I said to Danny Welbeck and he knows exactly what I said. I think the media is guessing.