Three suspected suicide bombers have died in an explosion which took place along Damboa Road, Maiduguri, Borno state.
National Emergency Management Agency (NEMA) said the blast occurred in the early hours of Friday.
Three petrol tankers were said to have been destroyed by the explosion, NEMA said on Twitter.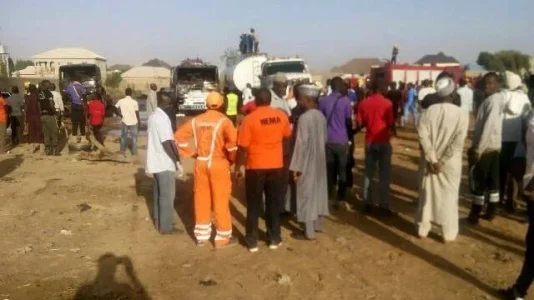 Related:
Bomb Blast Rocks Maiduguri, Opposite CBN Quarters
"Three 3 suspected suicide bombers died along Damboa Road, Maiduguri as a result of explosions in early hours of today."
"Affected are three petrol tankers which were burnt as a result of the incident.
"The fire has been brought under control and casualties have been evacuated," said NEMA.