Maimuna Aliyu, the mother of Maryam Sanda who allegedly stabbed her husband, Bilyamin Bello to death will be arraigned by the Independent Corrupt Practices and other related offences Commission, ICPC on Tuesday.
Maryam was last week arraigned before an FCT High Court sitting in Jabi by the police for allegedly killing her husband who was the son of a former Chairman of the Peoples Democratic Party, PDP, Haliru Bello.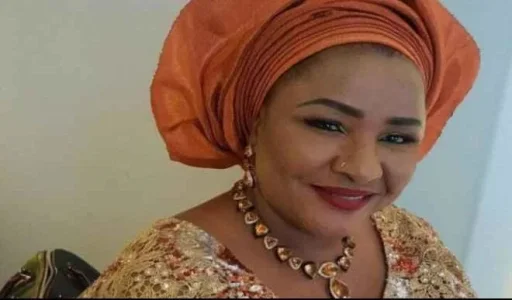 Her mother will also be arraigned in a Jabi High Court.
According to ICPC, in a statement, Maimuna, who is a former Executive Director of Aso Savings and Loans Limited, would be arraigned on charges of corruption.
Maimuna was appointed as a member of the ICPC board by the then Acting President, Prof. Yemi Osinbajo in August, but was later dropped after it was discovered that she had been indicted.
The ICPC statement said, "The ICPC is due to arraign Mrs. Maimuna Aliyu, a former Executive Director of Aso Savings and Loans Ltd, as well as a dropped nominee for Board Member, ICPC. Mrs. Aliyu allegedly sold off three plots of land 2432; 2433; and 2434 in Cadastral Zone B 08, Jahi District, Abuja, on behalf of Aso Savings and Loans Ltd at the cost of N57m without remitting same to the bank."