The massive leak of confidential documents described as the Panama Papers has got a lot of politicians and world leaders hot under the collar.
The documents show how 143 politicians, including 12 national leaders, have used offshore tax havens and other means to avoid tax and sanctions.
While the use of offshore facilities is not in itself a crime, the leak could have devastating consequences for many—the Australian Tax Office is investigating more than 800 people for possible tax evasion, while world leaders including Russian President Vladimir Putin and Iceland's Prime Minister Sigmundur Gunnlaugsson may also have questions to answer.
See graphic showing major political figures linked with the Panama Papers: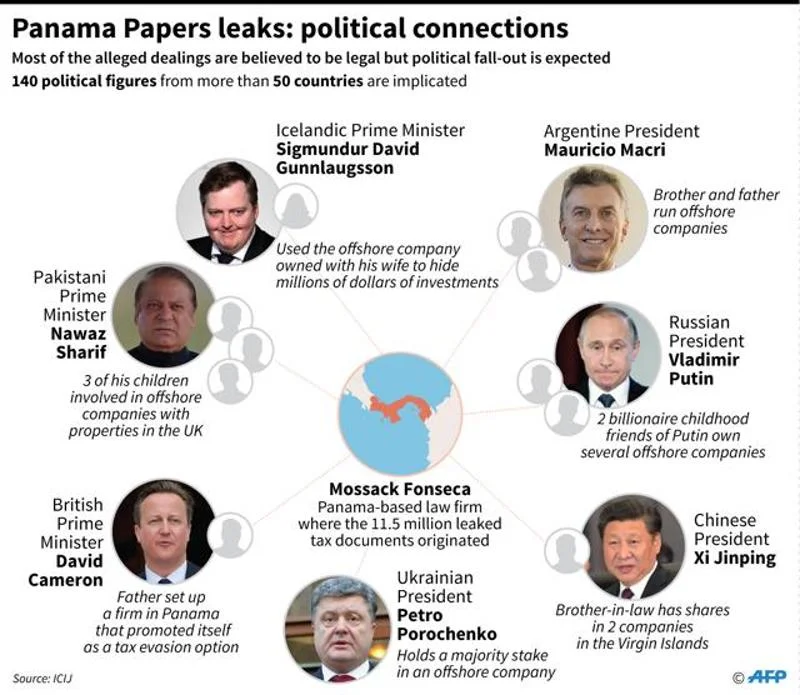 Graphic source
:
AFP
Last edited: