A mob in southern Malawi burned seven men to death for allegedly possessing human bones for use in witchcraft, police said on Wednesday.
The seven were "found in possession of human bones and the mob took it upon themselves to burn them with petrol," Kirdy Kaunga, head of the Nsanje district police, told AFP.
A traditional chief said local suspicions were aroused as a result of the movements and telephone conversations of one of the seven, who was found to have a bag containing the bones.
"He was chased and arrested," chief Tengani, who only uses one name, told AFP.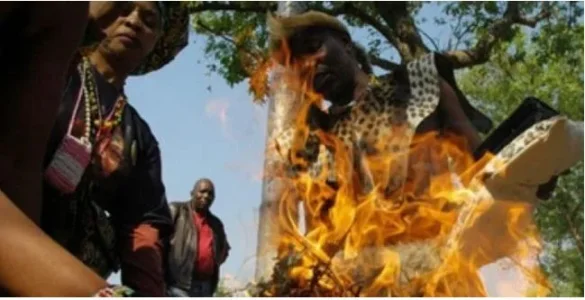 "The man is said to have confirmed that his bag contained human bones and that's when the mob began rounding up the seven and burned them, one by one."