Two school children have been washed away and are feared dead, two others rescued in Mtandire township in Malawi's capital Lilongwe following heavy flooding of Lingadzi river in the city last Friday.
The city experienced heavy downpour from around six in the evening of Thursday up to the early hours of Friday which caused the river to burst beyond its banks.
Malawi's Times Newspaper report says houses, vehicles and maize crops have also been submerged in water in Areas 49 and 18 in the city.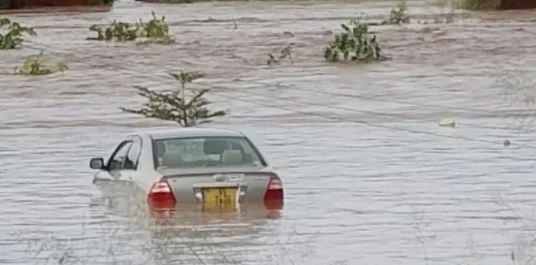 Lilongwe Police spokesperson Kingsley Dandaula says so far Malawi Military who went to the scene with a helicopter have managed to rescue two children.
For a few hours, the two boys were trapped in the middle of the submerged maize field, only holding on to a maize crop, until help arrived.
But two other children from Mtandire who were going to Shire primary school in Area 18 have drowned and their rescue mission continues.
There are, however, fears that the two children may not be found alive.
Malawi Army, Malawi Police Service, Department of Disaster Management Affairs and residents from the surrounding areas are all assisting in the rescue.