A man who allegedly raped a friend's daughter after he got her drunk at a party, was yesterday sentenced to 19 years in prison.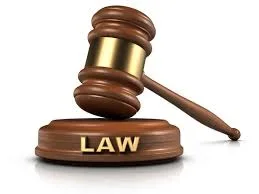 The man, Sheriff Oyewole who had known the family for 10 years, was found guilty on charges of rape and assault. According to prosecution, the incident took place last week in a hotel in Yaba area of Lagos.
Oyewole reportedly took the lady to a hotel in Yaba after getting her drunk at a party and stripped her naked, recorded her nakedness and threatened to release the video on social media if she refused to have sex with him.
After he raped her, he, soaked her clothes in water and then asked her to put them on but kept her underwear in a bag.
After that he took her home to her mother's shop around 10pm. Her mother noticed that her daughter looked distressed and asked her what was wrong, but out of fear, the lady told her mum that she had had a disagreement with some of her friends at the party.
However, after much pressure from her mum, she told her mum what had actually happened. She raised an alarm which caused Oyewole attempt to flee but he was apprehended by neighbours who heard the mum's alarm.
After his arrest, Oyewole claimed that he didn't rape the lady saying that she was his girlfriend and that they had been dating for three years and that the sex they had that night was consensual.
Chief Magistrate Ayeye held that a case of rape had been established beyond reasonable doubt and according to her, sexual consent cannot be proven through duress, intimidation or under the influence of alcohol even if the parties involved are lovers.
He was sentenced to 19 years imprisonment.