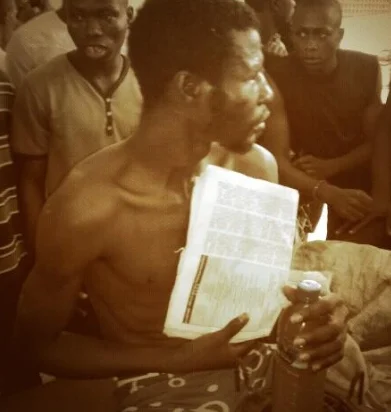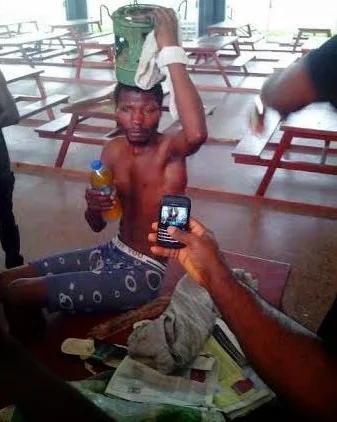 A few news websites have carried this story (but other more credible sources like the Punch, or Vanguard haven't) about a man, Rasak Adebayo (pictured above) who tried, on the 9th of July to blow up the Awo Hall of Residence of the Obafemi Awolowo University in Ile-Ife. He was allegedly apprehended while trying to set up the explosives.
Eyewitnesses say they caught him with what looked like petrol mixed with chemicals. He was immediately arrested and is currently in police custody.
NigerianBulletin would appreciate a confirmation/refuting of the content of this story from OAU students.