In what will come across as a really shocking development, a young lady has caused a stir online after exposing herself in her pre-wedding photo.
This couple has shocked people with their unbelievable style of staging their pre-wedding photoshoot.
The couple, probably trying to be totally different from the hordes of people staging pre-wedding photoshoots around Nigeria in recent times, went to the extreme length to achieve their aim.
The young lady went half-naked and exposing her breasts for the world to see.
The photo which has since gone viral online has caused serious uproar on social media.
See the controversial photos below: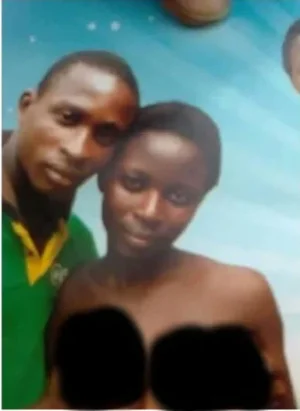 Last edited by a moderator: