A 31-year-old commercial bus driver and Muslim faithful identified as Alaba Shodamola, has been arrested by the Lagos State Police Command for allegedly raping a 20- year-old girl under the pretence of being her God-sent Angel.
The suspect convinced his victim that he was an angel sent by God to save her from being killed in the night by enemies.
Shodamola lives at 24, Mosan Road, Ipaja, Lagos, and was arrested after an illicit sexual affair with the unsuspecting girl.
According to Vanguard, the victim was later arrested by the police that night on her way home after the incident and upon interrogation, she alleged that she had been raped by the suspect following which the operatives moved swiftly, arrested the suspect and took him to Ipaja Police Station.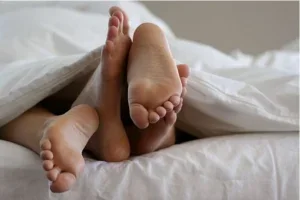 The suspected rapist was later handed over to the Family Support Unit (FSU), of the Isokoko Police Division, Agege, Lagos State.
However, the Ogun State-born rape suspect told Vanguard how he was able to convince his victim: "I'm a commercial bus driver and a Muslim. I'm fasting but the truth is that, nobody is above mistake.
"I know I'm a sinner apart from inheriting sins from my forefathers.
"I'm fasting but had to get myself involved in this sin. God knows anything that will happen to a man before it happens.
"I talked to God and pleaded for mercy; let Him have mercy on me. I believe in the Bible and the Koran.
"I got it wrong when I made a covenant with God that if he blessed me, I would serve him but immediately God blessed me, I reneged on that promise.
"I made money and spent it anyhow without going back to God. I believe that's why he is punishing me.
"Before this happened about a month ago, I had a dream where I saw somebody arresting me but I did not understand it until this thing now happened.
"I have been seeing this girl on the street and I love her. I have been looking for ways to talk to her. So, that day around 9.00 pm when I saw her, I said to myself, I will sleep with this girl today.
"Then, I started thinking about how to convince her. I then walked to her. By that time, I had already closed from work.
"I asked her where she was going and she said her father sent her on an errand. I asked about her mother and she told me that her mother has died.
"From there, I started my brain-game on her. I told her not to sleep in her father's house that night, that I'm the angel God sent to save her life from death. I asked her to buy three sachets of salt and give to beggars.
"But she would have to come to my house for me to do the work that remains. I told her to follow me to my house which she did.
"She did not shout. I'm not married and I'm the only person living in my room. I'm not an angel; I just used that trick to lure her to my bed because I did not know what else to convince her with. I told her not to buy the salt again after having sex with her.
"When we got inside the house, I told her that we have to sleep together which she obliged and opened it herself. We did not force ourselves and I did not stay up to one hour. I did it once using condom, I did not even enjoy it.
"After that, she asked me to give her transport that she wanted to go home. It was around 1.00am in the night. She was on her way home when the police arrested her. She reported to them that I had raped her and led them to arrest me. Already, her father had reported to the station that her daughter was missing."
Confirming the the arrest and detention of Shodamola, the Lagos State Police Public Relations Officer, PPRO, Olarinde Famous-Cole said "we're still investigating the matter," adding that "the suspect will be charged to court in due time."
He also warned young women to be careful with the way they relate with people they do not know.