Argentina legend Diego Maradona, has revealed his disappointment that his compatriot Lionel Messi and his Barcelona team-mates, did not attend the 2016 Best FIFA Football Awards ceremony in Zurich on Monday.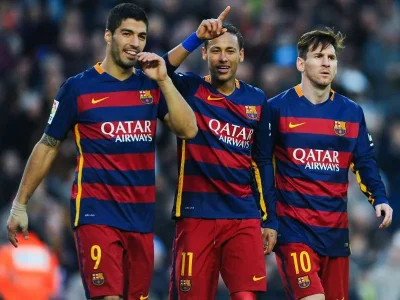 Messi, who made the final shortlist for Best FIFA Men's Player along with Cristiano Ronaldo and Antoine Griezmann, was expected to be present along with Barca team-mates Luis Suarez, Neymar and Gerard Pique.
However, the Catalan club announced on Monday that none of their players would attend, because of their Copa del Rey match against Athletic Bilbao on Wednesday.
"I'm disappointed with Messi, from watching television at home you cannot fight anything or anyone – here you can fight," Maradona told TVE.
"I do not know why Barcelona did not come to such an important event. They have priorities and the priority was for Leo not to come. I think coming here [Zurich] they could fight more than they would in Barcelona", he added.
Messi was beaten to the award by Ronaldo.