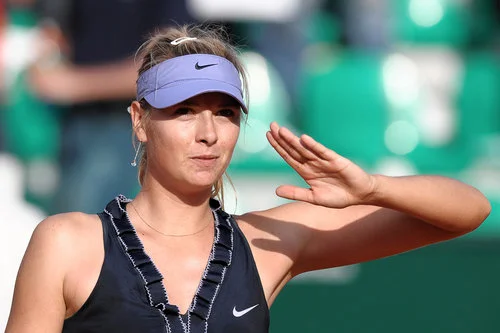 Russian tennis star #MariaSharapova has qualified for the women's finals of the French Open grand slam tournament.
Sharapova had to dig deep to be able to fight off the challenge of Canadian player #EugenieBouchard in their semifinal clash,winning in a three sets victory 4-6 7-5 6-2.
Depsite trailing from the first set,Sharapova had to clutch her way back into contention,taking the second and third deciding sets.
Sharapova is now the overwhelming favourite to emerge tops in the women's draw but first she will have to do battles with either fourth seed #SimonaHalep or 28th seed #AndreaPetkovic in Saturday's final.
The 20-year old Bouchard started very well and looked like she was going to upset Sharapova and go through,but the latter's experience paid off and she made it three successive matches that she would be coming from a losing position.