The Minister of State for Defence, Sen. Musiliu Obanikoro, has called for educational reforms in the North to complement efforts in fighting the Boko Haram insurgency.
Obanikoro made the call on Saturday in Owerri, during the second memorial lecture in honour of late Prof. Celestine Onwuliri.
Onwuliri was the former Vice Chancellor of the Federal University of Technology (FUTO), who died in the Dana air crash in May 2012.
In a lecture titled: ``Security and National Development'', Obanikoro said for insurgency to be eradicated in the North, there must be a reform of the educational system to help bridge the education gap in the area.
He said that the consequences of mass illiteracy in the North and the politics of underdevelopment had contributed to the birth of Boko Haram insurgency.
The minister said: ``Educational vacuum has been created in the North, which Boko Hara is exploiting to pursue its subversive ideologies.''
According to him, Kebbi, Sokoto, Bauchi, Jigawa, Yobe, Zamfara, Katsina and Gombe state have Nigerian's worst girl-child education record and the highest female illiteracy rate.
He said that Nigeria could not achieve any greatness if any part of this country was left behind in the nation's drive to provide education for the citizens.
Obanikoro said that members of the Boko Haram sect believed that ``western education is a sin'', adding that such was a wrong ideology caused by illiteracy.
``Islam has no quarrel with education and those killing innocent souls are misguided people who have never read the Holy Qu'ran.
``I call on all my true Muslim brothers and sisters to denounce Boko Haram insurgency and stop being misguided by selfish leaders,'' he said.
#bokoharam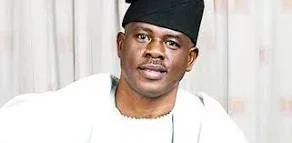 Last edited: