A 36-year-old mechanic, Bolaji Ojo, was on Thursday arraigned in a Badagry Chief Magistrates' Court for allegedly stealing three gallons of motor engine oil valued at N10,500. The accused of unknown address is facing a one -count -charge of stealing. The prosecutor, Insp. Innocent Uko told the court that the accused committed the offence on Dec 1, 2015 at 3p.m., at Akonwonje St.in Ajara area of Badagry.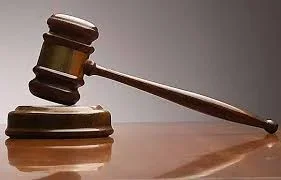 Uko said that the accused stole the engine oil from one of his customers, Mr Taiwo Akin. "The complaint dropped his car with the accused for him to fix, and he also left three gallons of engine oil in the booth.
The Magistrate, Mr Abiodun Etti , granted bail to the accused in the sum of N50,000 and one surety, who must provide evidence of tax payment to the Lagos State Government. The case was adjourned till Jan. 7 for further hearing.