Three weeks ago, the Federal Government announced the outbreak of a new strain of Cerebro Spinal Meningitis (CSM) in parts of the country. Minister of Health, Prof. Isaac Adewole said that the new strain, which is not common in Nigeria, was imported from Niger Republic. He said all the states in northwest region are prone to the disease and the states would be treated equally when confronted by outbreaks such as this. Over 340 Nigerians have died due to the outbreak since late last year.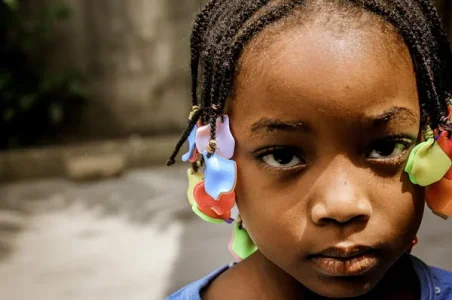 In a rather unfortunate move, the governor of Zamfara state, which has been severely hit by the epidemic, alluded the disease to a form of punishment from God because of the increase in sin among Nigerians. His statement raised a backlash from different quarters and he has since retracted his statement.
Here are 6 important things you should know about meningitis:
Origin
Meningitis is a disease caused by the inflammation of the protective membranes covering the brain and spinal cord, known as the meninges. The inflammation is usually activated by an infection of the fluid surrounding the brain and spinal cord.
Types
There are five types of meningitis depending on the cause. Bacterial meningitis, Viral meningitis, Fungal meningitis, Parasitic meningitis and Non-infectious meningitis. The severity of illness and the ensuring type of treatment depend largely on the specific cause. The bacterial version of meningitis is the most deadly, accounting for the deaths of over 100,000 people around the world every year
Causes

The germs that cause bacterial meningitis can be contagious. Some bacteria can spread through the exchange of respiratory and throat secretions like kissing. Fortunately, most of the bacteria that cause bacterial meningitis are not as contagious as diseases like the common cold or the flu. Also, the bacteria are not spread by casual contact or by simply breathing the air where a person with meningitis has been.
Susceptibility
Although infants and children under the age of 5 are known to be at a higher risk, the nature of the disease means it can affect anyone at any time. Geographical locations also do not matter as it affects people of all races. Meningitis may be more frequent in low income areas and where vaccines are not as available, but it is still found in every corner of every society.
Symptoms
Meningitis infection may show up in a person by a sudden onset of fever, headache and stiff neck. Other symptoms like nausea, vomiting, increased sensitivity to light and confusion may also be experienced. Children may appear to be inactive, grumpy or feeding poorly. Later symptoms can be severe live seizures or coma. If you have these symptoms, see your doctor immediately
Vaccination/Treatment/Prevention
The most effective way to protect you and your child against certain types of bacterial meningitis is through vaccination. Other prevention tactics include hand-washing frequently, exercising regularly, maintaining a stable immune system and covering your mouth when you sneeze or cough.
[ This article is part of NB Weekly 11 - Download your free copy here ]
Last edited: