Ernesto Vecchio, the first coach of Lionel Messi, has died at the age of 65.
The deceased tutored the superstar when he was a young rookie in Argentina.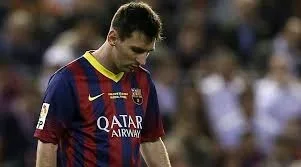 The Newell's Old Boys club where Vecchio worked for more than 30 years made the announcement on Friday.
"We regret to announce the death of Ernesto Vecchio, the technical director of Leo Messi during his debut (at Rosario)," a statement on the Twitter account of Newell's reads.
Vecchio, while with Newell's, also worked with the Messi Foundation charity.
He was a staunch supporter of the Barcelona star and suppoerted him when he announced his international retirement following last year's Copa America defeat to Chile.
"This boy can no longer be criticised. He has the right to retire," Vecchio said.