People who remember the first few versions of Windows also remember how much Microsoft used to charge to upgrade to the latest version. Microsoft has changed a great deal over the past few years and proof of that can be seen in the way the company now allows current Windows owners to upgrade to the latest versions of the operating system for free. As Windows users start to download Windows 10, we offer a look at the most useful aspects of the new operating system, and we take note of any significant changes Windows 10 offers to Microsoft customers.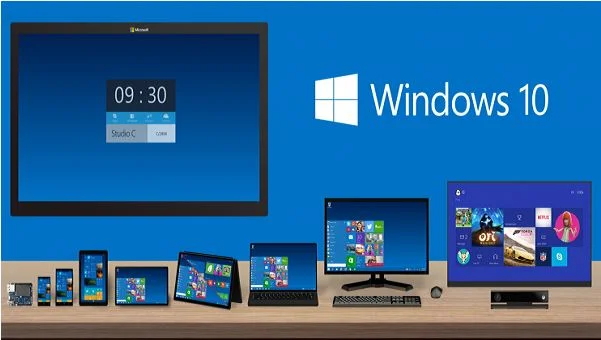 1. Free Upgrade
As we mentioned earlier, the upgrade to Windows 10 is free. If you currently own Windows 7 or 8, then you can simply go to Microsoft's website to download Windows 10 and enjoy the benefits of the new technology.
2. Enhanced User Interface
Microsoft has been trying to keep up with the popularity of touchscreen devices while still developing an operating system that can be used on standard PCs and laptops as well. The user interface on Windows 10 is modern looking and, more importantly, it is easy to use for people on touchscreen devices as well as standard computers.
3. Built-In Digital Assistant
Microsoft introduced Cortana, its version of Apple's virtual assistant Siri, last year and Cortana was a hit on iPhones. Now Microsoft is offering Cortana on Windows 10 and it adds a whole new level of convenience to the operating system.
4. Maintaining The Desktop Feel
Microsoft has included a feature in Windows 10 called Continuum, which allows a user to toggle back and forth between the tablet look of the operating system and the standard desktop look of Windows 7. This allows desktop users to enjoy Windows 10 without having to figure out how to get a tablet interface to work on a desktop.
5. Significant Security Updates
Microsoft has been sensitive to the need for operating system security for years and Windows 10 offers some advancements in security that users will find most useful. Device Guard is a feature that isolates new apps and software when they load for the first time to prevent them from contaminating the rest of the operating system if they are malware. If you decide to invest in a fingerprint reader and scanning software, then you can use the Hello feature to eliminate your passwords and use your fingerprints or facial recognition software to access your computer.
6. A New Internet Browser
Windows 10 comes with the Internet Explorer web browser, but it also has a web browser called Edge that is faster than Internet Explorer. Microsoft was feeling the heat from other browser developers and has responded with a streamlined and secure new browser.
7. The Passport Network
Perhaps one of the most useful features of Windows 10 is the new Passport password authentication system. Once your Windows 10 operating system has established that it is you logged into your mobile computing device or your standard computer, you will be able to automatically log into the websites that you use. Microsoft is working diligently to get more websites involved in the program which could someday eliminate the need for you to create separate passwords for all of your other online accounts.
8. The Action Center
All of the apps and programs you use most often can be accessed quickly in the Windows 10 Action Center. This brings the convenience of coordinating mobile apps to a desktop operating system that many users will find convenient.
9. Calendar And Mail Features
Windows 10 has taken the Windows Mail program and revamped it to make it easier to store and retrieve archived messages. Microsoft has also developed combined mail and calendar features that make it easier to update your calendar based on information you have received in your email.
10. Share Your Photos
People who enjoy sharing their pictures online will find the new Photos app extremely useful. The new app connects to the Microsoft OneDrive cloud storage service that allows you to sync your photos between your mobile computing devices and your desktop.
When Microsoft released Windows 8 and its strictly tablet user interface, the company was hit with a huge backlash it was not expecting from people who prefer the standard desktop look and functionality of older Windows operating systems. Windows 10 brings together the tablet features and the familiar desktop look to help appease users and bring people back to Windows. Microsoft is also starting to offer mobile and desktop syncing features that are very similar to what Apple has been doing for years. The old battle between Microsoft and Apple continues, with Windows 10 being Microsoft's latest weapon of choice.
Last edited by a moderator: