Here are the twelve questions the hallowed chamber asked Eyinna Enelemah during the ministerial screening today.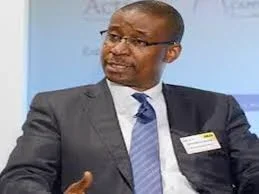 1. Do you think Nigeria is facing economy recession? If yes how do we tackle it, if no how do we avoid it
2. Who are the present owners of Union Bank of Nigeria
3. Will you corporate with the government of your state even if the government is from a different party
4. What your contributions to your old school, Government College, Umuahia and Umuahia Town
5. What policy directions on rural development and infrastructures should be put in place
6. What will you put in place for the South Eastern States
7. Tell us about economic development, trade and investment.
8. What do you have for the people of Abia State
9. What do you intend to do to lead our nation to prosperity
10. As a Medical Doctor turned Investment Banker, can you tell us bout Medical Tourism
11. What will you contribute to turn around the economy of this country as fast as it is required
12. What can be done to collapsed industries and the immediate solutions to unemployment in Nigeria