Morocco has offered The Gambia's President Yahya Jammeh a golden opportunity asylum in return for accepting election defeat and stepping down, a local news website reported on Tuesday.
Recall that Nigerian Bulletin reported that the House of Representatives in Nigeria had voted to grant the outgoing asylum.
The small west African country has been plunged into political turmoil since Jammeh disputed president-elect Adama Barrow's December election victory and refused to cede power.
Deputy Foreign Minister Nasser Bourita and the North African kingdom's foreign intelligence chief Yassine Mansouri have been conducting "a delicate mission in Banjul", the Gambian capital, for several days, Le Desk website reported.
Morocco wants Jammeh "to accept his election defeat in return for a golden retirement in Morocco", the website said.
The initiative comes after an international outcry over Jammeh's refusal to step down.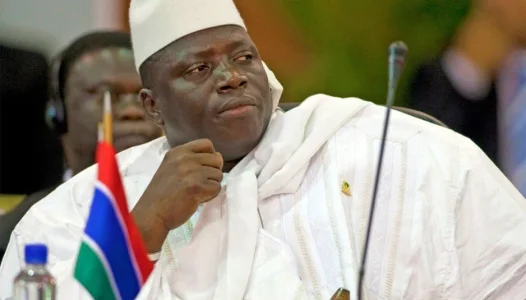 The Moroccan foreign ministry did not immediately respond to an AFP request for comment on the authenticity of the report.
Morocco's King Mohammed VI visited The Gambia in 2006, and the two nations have long held strong ties.
A spokesperson for The Gambia's opposition leader Barrow, who is currently in Senegal, has vowed that the president-elect's inauguration will go ahead as planned on January 19.
- AFP