Zimbabwean President, Robert Mugabe, has secured full immunity for him to step down as the long standing President of the country after 37 years.
CNN reported on Monday, that the old Leader avoided any mention of resignation in a rambling national address on Sunday night.
A resignation letter has now been drafted, CNN said, citing sources familiar with his negotiations with the generals, who seized power in Harare last week.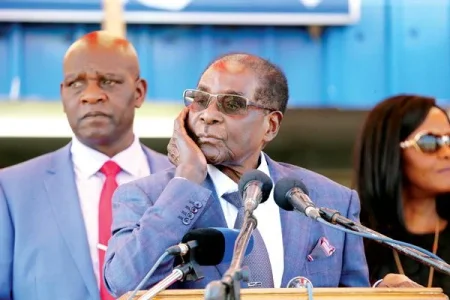 Mugabe was also given a deadline of noon (1000 GMT) on Monday to stand down or the ruling ZANU-PF will begin impeachment proceedings against him.
Parliament does not sit on Mondays so any impeachment would have to wait until Tuesday, although a vote may not necessarily take place the same day.
Two senior government sources said late on Sunday that Mugabe had agreed to resign but did not know details of his departure.