A 5 year old boy said to be an American citizen, from Maryland was detained for more than 4 hours yesterday at Washington Dulles airport, after President Donald Trump's executive order. His mother is from Iran. The boy traveled to Washington Dulles airport with another family member. His mother was waiting to pick him up when he arrived but the five year old was detained for hours.
Democratic Senator Chris Van Hollen of Maryland blasted Trump about the boy being detained for more than four hours saying it happened even though the senator had given authorities advance notice of the boy's arrival. The detainment of the child sparked outrage online.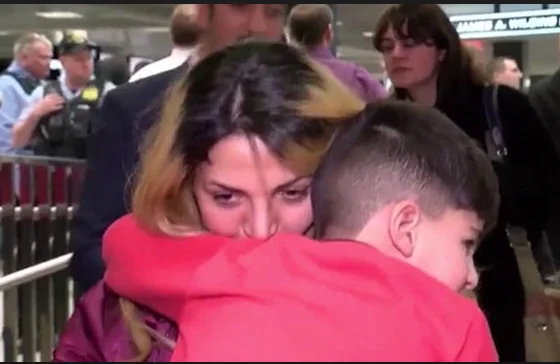 Trump's executive order, signed Friday, temporarily bans travelers from seven Muslim-majority countries from entering the United States. Syrian refugees are blocked indefinitely. Trump defends the controversial immigration ban saying quote, "this is about terror and keeping our country safe." Trump says, "we will continue to show compassion to those fleeing oppression, but we will do so while protecting our own citizens and voters."
The boy has re-united with his mother.