The Nigerian Communications Commission (NCC) has moved to rescue Etisalat Nigeria from take over by Nigerian Banks over a loan facility totalling $1.72 billion (about N541.8 billion) obtained in 2015.
Dailytrust quoted an official of the commission saying it is discussing with the Central Bank of Nigeria (CBN) and some commercial banks in the country over the unpaid loans issue they have with Etisalat Nigeria.
A top NCC official told Daily Trust on Tuesday that the commission would not fold its arms and allow any bank to take over the telecom company because of the effect that could have on the industry.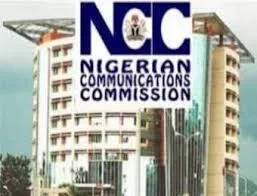 He said: "We are the regulator of the industry. As part of our duties and mandates, we liaise with other regulators and other government agencies on behalf of our industry on the issue affecting any of the players in our industry.
"We do this always, and on this issue we are on it; we have met with the parties involved and we are still meeting with them. We are trying to prevent any ugly occurrence in the industry. We wouldn't allow a telco with about 23 million subscribers to leave them out in the cold."
Related:
Banks To Take Over Etisalat Over N541.8 Billion Naira Debt