Naira fell for a third day of trading without a peg, even after the nation's central bank said it was confident it had cleared a backlog of foreign-currency demand.
The naira fell 0.5 percent to 286 per dollar by 8:40 a.m. in Lagos, the commercial capital, after weakening 0.7 percent Tuesday.
The central bank sold about $100 million in the interbank spot market Tuesday, according to spokesman Isaac Okorafor. That followed an auction of $4 billion on Monday, when the naira slumped 30 percent after the central bank abandoned its peg.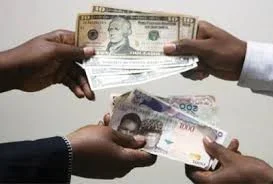 "It's our estimate" that the bulk of the backlog of orders has been met, Okorafor told Bloomberg from Abuja, the capital. "We're very optimistic that liquidity in the FX market will improve. Whether we decide to intervene again depends on the dynamics."
Stocks gained Tuesday, while yields on Nigeria's Eurobonds fell to 10-month lows.
Meanwhile, on the parallel, the naira closed at N335 to a dollar yesterday, stronger than the N345 to a dollar on Monday.
According to Bloomberg, Nigeria's benchmark stock index also climbed 2.3 per cent to 29,442.71, its highest close since October 29, 2015 and reversing Monday's 1.6 per cent decline.