The Naira rose 5.2 percent to 308 against the US dollar on Friday after the Central Bank of Nigeria intervene to support the embattled currency at the interbank market.
The naira weakened to 326.25 on Monday, 324.20 on Tuesday against the US Dollar, according to data mined from the Bloomberg terminal.
Since the Central Bank abandoned its fixed rate on June 20, the currency has plunged 38 percent.
Forcing the apex bank to prop up the Naira value by intermittent sales of the US dollar to ease economic gridlock created by forex scarcity.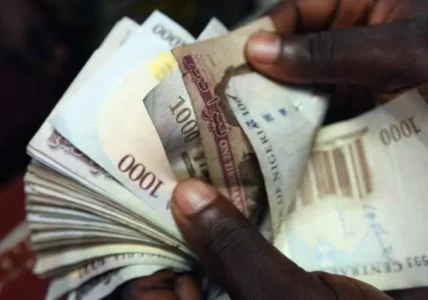 "They've been selling dollars most days to keep it going above 320 and have done their best to try and keep it closing around 310. Managing the exchange rate is difficult because there's pent-up demand.
The central bank has been supplying them. They sold some at 309 on Wednesday to keep the rate down, said Craig Thompson of Nyon, a Switzerland-based brokerage Continental Capital Partners SA."
"There's still a lot of demand for dollars," he added.