The naira is expected to appreciate further against the United States dollar in the coming week as offshore investors pile into local stocks, currency and financial analysts told Reuters.
The analysts, said, the naira will likely strengthen against the dollar in the coming days as more offshore investors buy up local stocks after MSCI increased the country's weighting in its frontier market index.
"We are beginning to see some international investors returning to the (stock) market," a research analyst, Olabisi Ayodeji, told Reuters.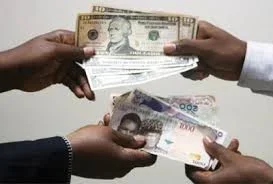 Traders said the re-emergence of offshore interest in the stock market had boosted dollar inflows to the economy, leading to a gradual exchange rate convergence.
The naira was quoted at 370 to the dollar on the black market on Thursday, against 368 per dollar last week.
It is trading at around 305.25 to the dollar on the official interbank window.